This article about how to handle car seats in Mexico is written by certified Child Passenger Safety Technician Melissa Conn and may contain affiliate links.
One question we often get from parents planning a family trip is what to do about car seats in Mexico. Should they bring a travel car seat from home? Should they rent a car seat in Mexico?
There's a lot to consider and some will depend on the ages of your kids and the details of your itinerary. Read on for the important details you need to know as you make your decision about taking car seats to Mexico, including recent on-the-ground reporting from our family's trips!
Don't miss our resources for planning a family trip to Mexico!
What are Mexico car seat laws?
There are some misconceptions about Mexico car seat laws, namely that there aren't any. The reality is more nuanced. Much like the US, car seat laws in Mexico vary by state and even city – after all, it's also a federal government system.
While it's difficult to find concrete information, Mexico City's Article 39 of the Transportation Law provides at least one example of a strong municipal car seat law in Mexico: children up to 12 years old or 1.45 meters (57″) are required to ride in a car seat or booster seat in the back seat. The state of Jalisco and others are working on implementing stronger car seat laws at this time.
But when it comes to practice and enforcement around the country, unfortunately Mexico is like the Wild West when it comes to car seats. Unfortunately you'll find lots of unsafe suggestions out there on the internet to leave your child's life and limb up to hope and payer. But if you wouldn't risk your child's life on a car ride at home, why would you do it in a foreign country?
Try to stick with at least these minimum safety standards:
Mexico doesn't have its own car seat design standards. Some car seats are American imports (or American designs manufactured locally), while some car seats are models produced specifically for Latin America by international brands. Unfortunately I've heard reports from a Mexico-based CPST that some "car seats" available in Mexico are cheap generic imports that don't pass any testing at all.
Will my car seat work in Mexico?
In light of the less regulated car seat market, you'll find that installing your car seat in Mexico may not be as straight-forward as you're used it. The good news: your American car seat will work in Mexico if you read this guide. I haven't forgotten about my Canadian friends, but you get a little asterisk* in this discussion.
The information below is absolutely critical. Please do not travel to Mexico with your child before reading it.
All American and Canadian car seats include two installation options: lower anchors (part of the LATCH/ISOFIX/UAS) or a locked seatbelt. In addition, forward facing car seats should use the top tether (recommended or required in the US depending on the car seat, but *required for all Canadian seats).
Over the last two years we've been in ten different vehicles in Mexico: five taxis, one rental car and four shuttle vans. While it's not a huge number of vehicles, I saw a broad range of configuration options your family may encounter in Mexico.
-Many vehicles do not have lower anchors. Know how to install your car seat with a seatbelt.
-Seatbelts in Mexico may not lock as they do in the US – most of the ones I tested did not (including the one pictured above). I strongly recommend that you bring a locking clip and read this article to understand how to use it. Alternatively, you can bring this medium weight car seat that has a built in locking mechanism.
What does locking a seatbelt mean? When you pull it out all the way slowly and then slowly feed it back, you hear a click-click-click and can't pull it back out.
-Most passenger cars we rode in had at least two top tethers (not the three are required in America). However, we were in the tourist-heavy Yucatan Peninsula. It's likely that in more rural areas of Mexico you will encounter cars without top tethers. It's safest to use the top tether when available for a forward-facing car seat, but if your child is forward-facing you may want to bring a travel car seat that doesn't require the top tether just in case. This may be a challenge for my Canadian friends!
Note that all Cosco car seats require a top tether for forward facing, so don't bring one of these to Mexico unless you're certain a top tether will be available. If you get in a car and don't see one right away, be sure to check everywhere. In a sedan they're generally behind the vehicle head restraints, while in a hatchback or van they're often on the backs of the seats themselves… sometimes way down low.
-Several sedans only had a lap belt in the center seat and no vehicle head restraint in that position. It's unfortunately a common configuration we've seen often in the developing world. That's not an ideal option for an adult or a booster rider. It's fine for a rear facing car seat, and if there's a top tether then you could put a forward facing car seat there as well. If you're traveling as a family of four (or more) a taxi minivan is a safer bet than a sedan and they're easy to come by.
-Before you get the whole family loaded in, check for broken or hidden seatbelts. We ran into this issue in three of the five taxis we took! In one, the buckle stalk was hidden under the bench. Fortunately the taxi driver was extremely gracious and took the car halfway apart to dig it out so that we could all ride safely. Since it was a window seat, I can only imagine that most passengers don't bother buckling up. In the other instances the broken seatbelt was in a minivan/SUV so there were ample seats for our family of four without using the broken seatbelt.
-Shuttle vans (like the one my 11 year old is riding in here) often have lap only seatbelts other than in the front seats. Again, this configuration isn't ideal for anyone other than a rear facing car seat though it's permitted for most forward facing car seats as well – that's one of the current testing requirements in the US. Notably, the large van we had from Happy Cancun Shuttle had lap-shoulder belts while the large van we had from USA Transfers did not; I've been told by other families that the SUVs (and potentially smaller vans) from USA Transfers are properly equipped.
Should you bring your car seat to Mexico? Or should you rent a car seat in Mexico?
Renting a car seat is a hot topic. Many parents do it, but many also question whether or not it's a safe choice. There are a lot of potential pitfalls that you should read about here.
As discussed above, there's no way to know quite what kind of car seat you would be provided, how it has been cared for and if all of the parts are (properly) attached. In some cases, car seat availability isn't guaranteed and you may be left in a lurch when you arrive at a rental office without a way to safely transport your child. Even private shuttles don't all guarantee car seat type or availability (many just offer forward-facing car seats or booster seats).
This is the car seat that the resort shuttle driver brought in case we needed one when we were picked up at the airport.
We opted to bring our own travel car seats to Mexico and encourage other families to do the same.
Portability for flights and taxi rides and the limited installation options should be a part of your decision on which car seats to bring to Mexico. Below are some good choices by age.
Under 1 year old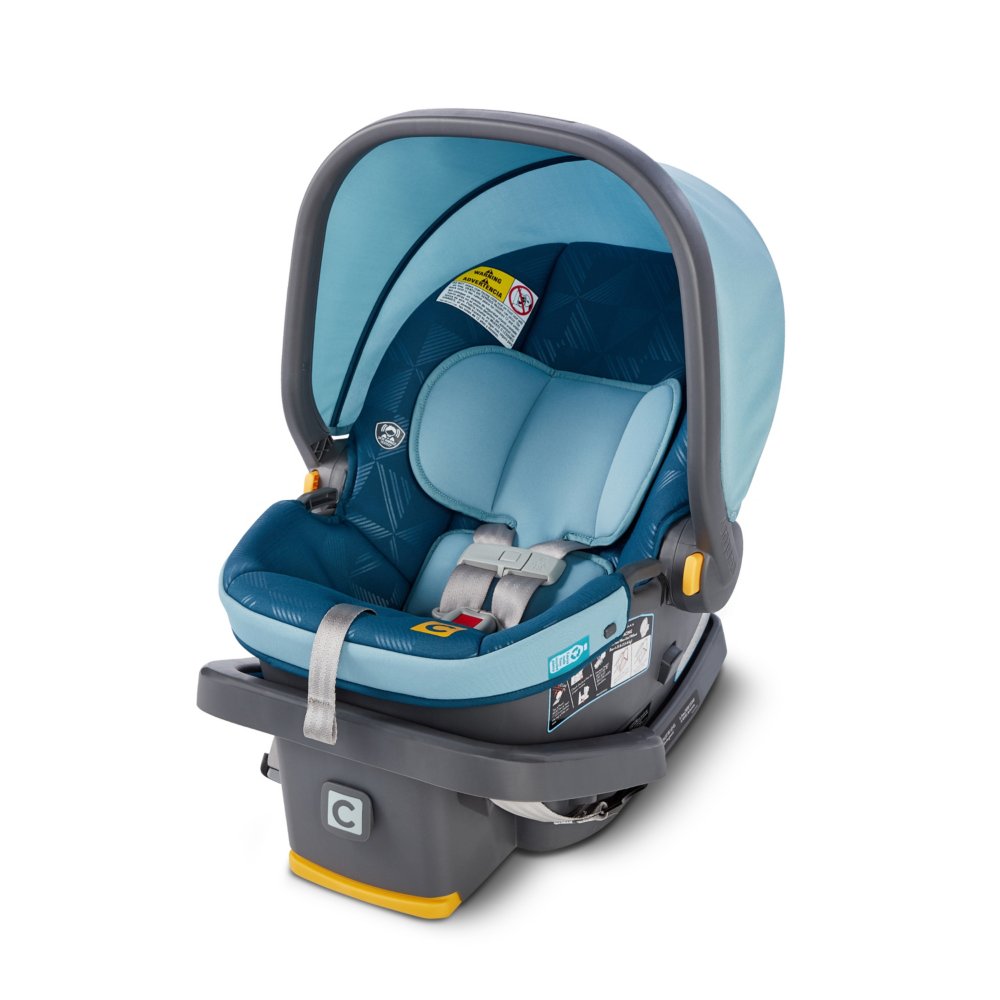 Your infant car seat from home will work just fine! Leave the base at home and learn how to install with a seatbelt and locking clip. If you don't have an infant car seat you want to bring, this one is ultra-light and extremely budget friendly. It'll fit newborns through average sized 18 month olds.
Toddlers 1-2 years old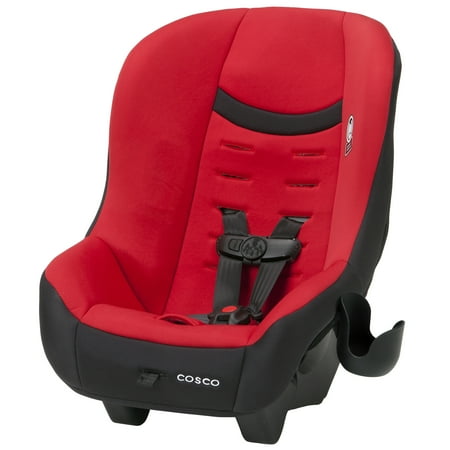 Choose a lightweight rear-facing car seat that won't be too burdensome to carry around, like the Cosco Scenera Next. If you're planning to take a taxi for a daytrip while you're in Mexico, pair it with the Mountain Buggy Nano so that you don't have to carry the car seat all day.
Preschoolers 2-4 years old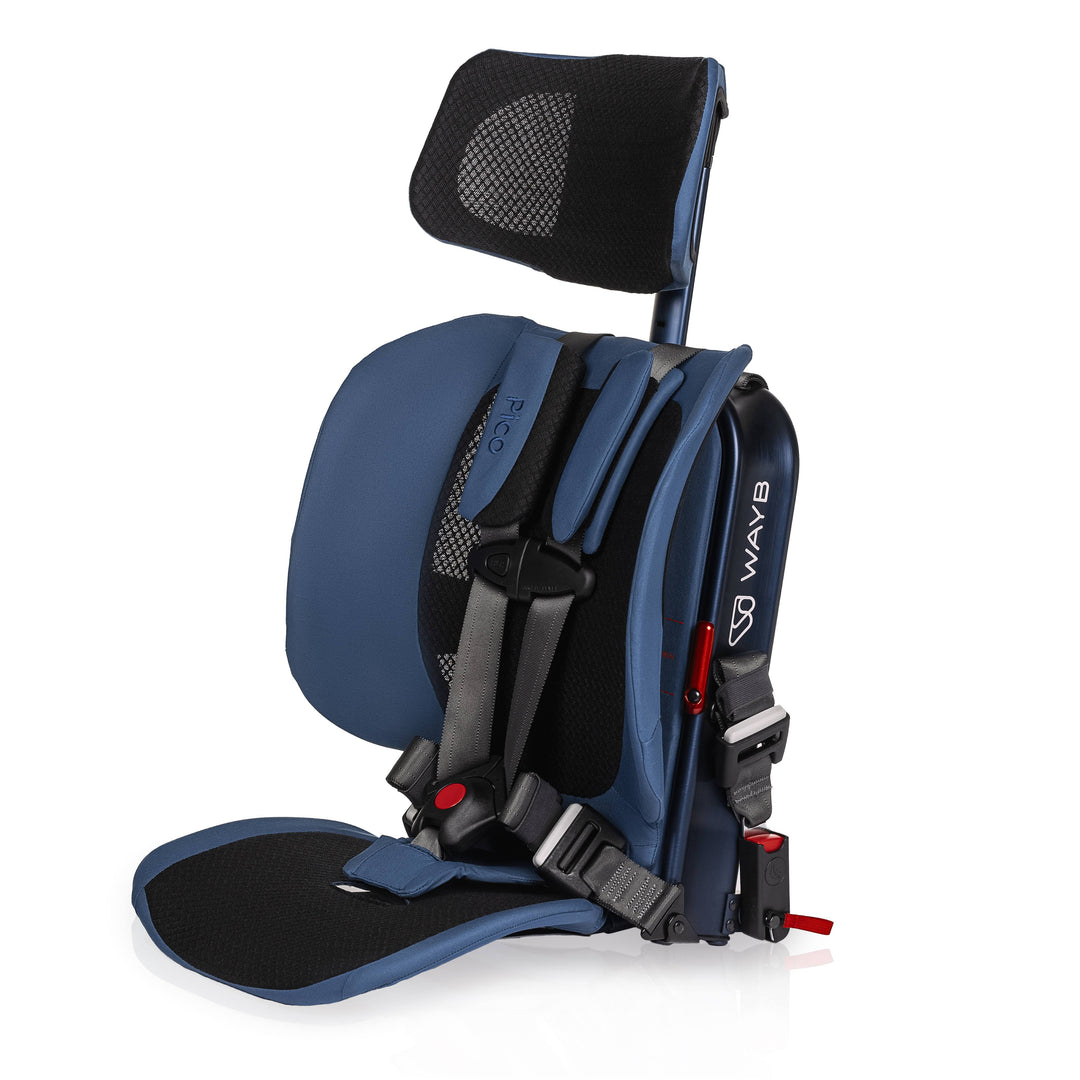 The WAYB Pico (full review here) will make travel a breeze! It weighs just 8 pounds and folds up into its own backpack. This is a forward-facing only car seat and recommends but does not require a top tether.
If that's out of budget, consider the Evenflo Sonus 65 to continue rear facing or the Cosco Finale (30lbs minimum) or Graco Tranzitions for forward facing. The Tranzitions is a nice choice because it will work well in all three modes (harness, high back booster, backless booster), but it's a little heavier and more expensive than the Finale.
If you are only riding in taxis/shuttles and will be sitting next to your well-behaved child the whole time, you can consider Ride Safer Travel Vest. It now comes in an XS size that fits most preschoolers, but there are many many caveats you need to read about in my review.
Kids 4-6 years old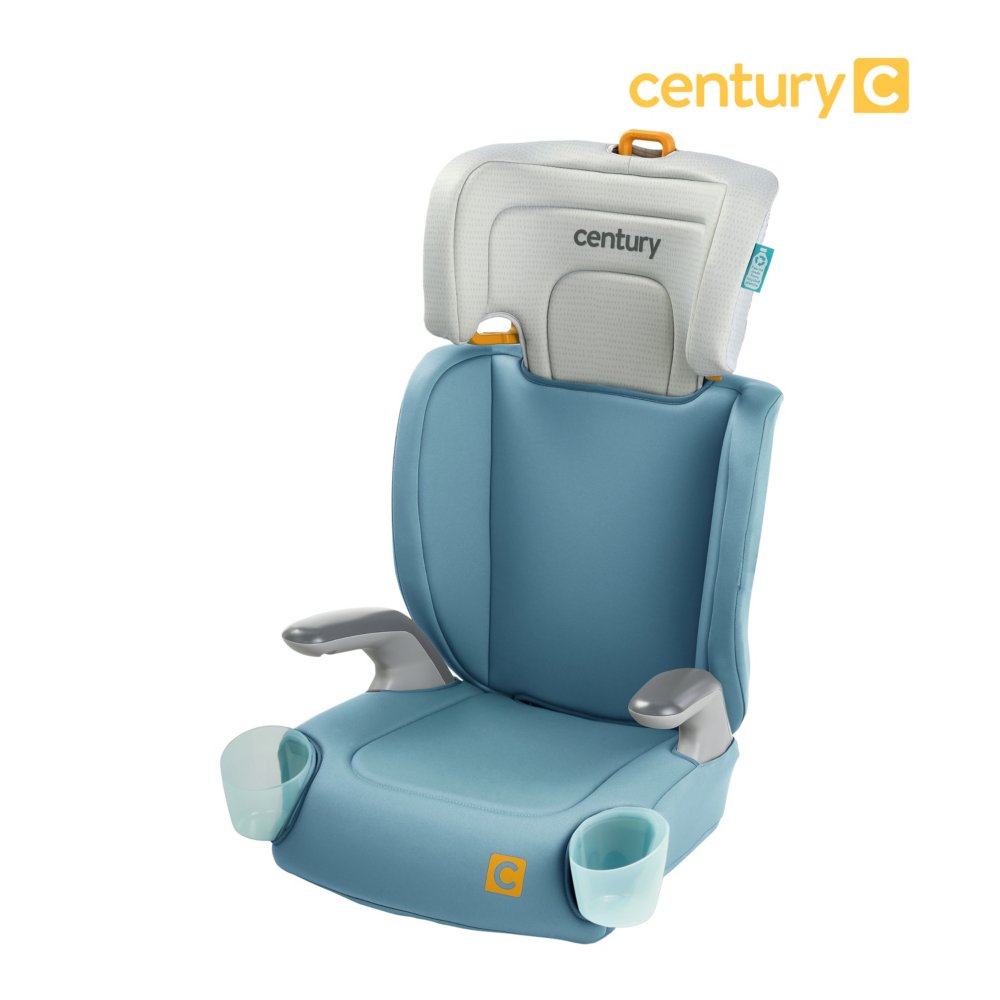 Bring a lightweight highback booster seat or the Ride Safer Travel Vest (full review here) is extremely portable and works in a wide range of situations – you can even use it with a lap-only seatbelt if you attach the included top tether.
Kids 6-12 years old
Bring a lightweight backless booster seat. For younger kids, the Bubblebum is a great choice (full review here). Older kids will have more room in the Graco RightGuide (full review here).
Read more: Important info for traveling with car seats
Mexico car seat FAQs
Is there a car seat law in Mexico? Are car seats required in Mexico?
Car seat laws vary by location in Mexico, but it isn't safe to take your child in a car without one. In this article you'll find many lightweight, portable options.
I hope this has been a helpful guide to navigating the Mexico car seat rules! Please leave a comment below if you have any questions or experiences to share.